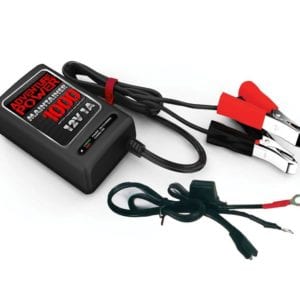 The 1A Charger/Maintainer charges and maintains Sealed Lead Acid batteries in boats, motorcycles, ATVs, snowmobiles, watercraft and other vehicles. This charger is small, lightweight and safely maintains battery charge while in storage with out having to disconnect from the vehicle.
Includes output cords, ring mount and battery clamp cables.
Can't find what you're looking for? We're here to help.
Please complete the form below and one of our account managers will reach out to you shortly. You can also call us locally at (602) 863-2655 or toll-free at (800) 658-5883