Data Base Policies – Dropship Protection
Overview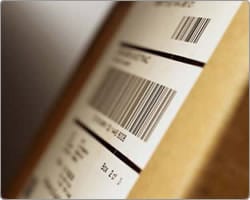 The Gruber sales department maintains a computerized, networked, contact management software system continuously updated by all National Account Managers throughout the day. All customers and prospects are included in this database of over 1+ million contacts and companies.
We partner with our resellers and provide account protection in any accounts turned over to us for drop-shipping in the following way:
Drop-ship Sales
Upon receipt of a drop-ship order, the assigned Gruber Account Manager immediately enters the destination customer information in this data base and creates the record as an exclusive "OWNED BY RESELLER" account.
Any direct inquiries from that point forward are re-directed to the assigned Account Manager who re-directs the customer to their reseller.
Our drop-ship account protection system for resellers and distributors is carefully monitored and enforced. As of the date of this document, we are protecting 7,803 acounts and re-directing them back to the original reseller.
Blind Label
In addition to protecting the accounts, we offer "Blind Label Drop-ship" services which guarantees complete anonymity on shipped orders.
Our production groups art departments even offer custom labels for either cable assemblies or silk-screened products.
Multi-Level Pricing
We maintain a tiered pricing structure that rewards volume purchases with additional discounts. The Gruber resellers qualify for volume discount pricing with additional discount for stocking resllers.
Please contact your Account Manager for additional details.