Free 24/7 Technical Support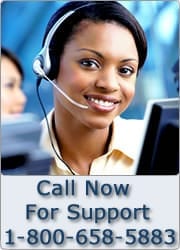 Our main focus in the event of an equipment failure is to minimize downtime. Gruber Power Services offers one of the largest service delivery systems in the USA in addition to solid partnerships with the major brand UPS manufacturers. Gruber Power Services is recognized as one of the premier independent system maintenance organizations. We attribute our outstanding reputation to a simple premise which is; the best defense is a strong offense. Simply put, we strongly emphasize preventive maintenance, training, and sending the right resources the first time .
When a client's system malfunctions, high tech monitoring systems assure the prompt dispatch of an experienced a field engineer. All service personnel are equipped with GPS tracking systems and communication and Internet access to spare part locations. All field engineers and technicians also adhere to a strict escalation policy to assure that a technical specialist is dispatched on-site promptly if needed.
Gruber Power Services stands by its commitment to keep your system up and running by offering a range of response time commitments ranging from 4/hour response to 24/7/365 response.
A technical support team expedites parts orders and or parts deliveries, coordinates technical research if necessary, and provides up to minute updates for customers.
Gruber Power routinely evaluates field performance and initiates process improvements which are immediately implemented. Both Field Engineer and customer feedback is analyzed validating the effectiveness of these changes.
Three areas of concentration include preventive measures, corrective measures, and reporting measures. However, the single most important indicator of Gruber Power Services success will be measured in your uptime.
We never sleep - 24 hours a day - 7 days a week
365 days a year.
Phoenix, AZ Metropolitan Area
Monday - Friday (7AM to 5PM) MST
602.863.2655
Toll Free - Monday - Friday (7AM to 5PM) MST
800.658.5883
(Toll Free - After Hours)
888.404.6997
If we are unable to resolve your issues on the telephone, we will dispatch
a Field Engineer from a service location near you.