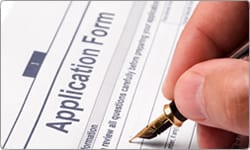 Solid incremental growth for over two decades while weathering and surviving recessions, outliving competitors, vendors, and at times - customers, is a testament to the staying power of any organization built upon a solid foundation and sound principles.
Our business philosophy is simple yet powerful. Don't spend money you don't have, keep your word at all cost, deliver what you promised, always proceed in an ethical manner, and never compromise your integrity.
Join our vendor pool and become a business partner.
GPS - Gruber Power Services

Primary Bank

Contact

Account Type

JPMorgan Chase Bank
2430 W Happy Valley Rd
Phoenix, AZ 85085 USA
Chad Hunter
Relationship Manager
623-337-9963
Control Account
622230725
General Corporate Information

Annual Sales Volume

Incorporation Date

Activities

| | |
| --- | --- |
| 2002 | $14.7M |
| 2003 | $14.7M |
| 2004 | $17.2M |
| 2005 | $17.3M |
| 2006 | $19.5M |
| 2007 | $20.8M |
| 2008 | $21.9M |
| 2009 | $18.5M |
| 2010 | $20.8M |
| 2011 | $21.8M |
| 2012 | $22.6M |
| 2013 | $23.7M |
| 2014 | $21.3M |
| 2015 | $19.9M |
| 2016 | $21.8M |

1984
Arizona Corporation

Recycling
Solar Power
Construction
Manufacturing
Import/Export
Global Service
Internet Services

Principals

Pete Gruber
President/CEO
Mark Schaeffner
VP/CFO