UPS Maintenance Service Plans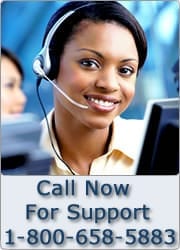 At Gruber Power, we've been providing critical power service solutions since 1984.  Our nationwide service network provides onsite service whenever you need it.
The GPS service plans are superior to the OEM offering in a number of ways including:
Mixed vendor service capability
Three levels of support vs only one
End of life equipment service
Depending on the maintenance plan you choose, you'll have access to a team of service professionals who can attend to your equipment onsite on a part-time or full-time basis to repair the unit and ensure that everything is working properly. In addition to these staff members, we also provide all major parts kits, which are maintained at your site. On the chance that your entire unit needs to be replaced, we also offer warranty options so you can get a new working unit in no time. With all of these ups service plan options, you can rest assured that your equipment will always be in top operating condition.
Service Options for all Plans
Multiple Unit Discounts
First Year UPS Warranty PM Plans
Master Service Plans Available
Yearly/Quarterly PM's Available
After Hours PM's Available
Tailored Service Plans
Full Coverage Battery Plans
Small Unit Auto-Notify Plan
We never sleep - 24 hours a day - 7 days a week
365 days a year.
Phoenix, AZ Metropolitan Area
Monday - Friday (7AM to 5PM) MST
602.863.2655
Toll Free - Monday - Friday (7AM to 5PM) MST
800.658.5883
(Toll Free - After Hours)
888.404.6997
If we are unable to resolve your issues on the telephone, we will dispatch
a Field Engineer from a service location near you.