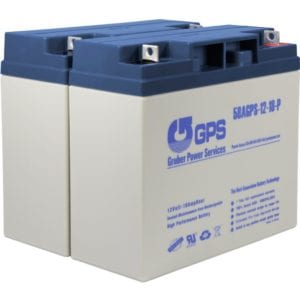 Battery Pack Kit – GPS – RBC-7 – 2)12-18 – Batteries Only
The Replacement Battery Cartridge #7 batteries provide easy installation using existing equipment such as wiring and/or fuses (if applicable) to your UPS unit. Gruber Power Services' RBC 7 batteries come with a 1-year warranty.
Have questions about the product, compatibility, or more? Please contact us at 1-800-658-5883 or use our Live Chat during business hours and speak with one of our knowledgeable representatives today!
Can't find what you're looking for? We're here to help.
Please complete the form below and one of our account managers will reach out to you shortly. You can also call us locally at (602) 863-2655 or toll-free at (800) 658-5883