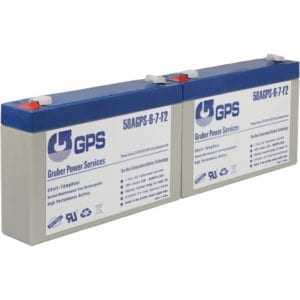 Battery Pack Kit – GPS – RBC-18 – 2) 6-7 F2 – Batteries Only
As all Replacement Battery Cartridges vary, if a harness, fuse, or case is needed for the replacement battery cartridge, please contact us at 1-800-658-5883 and speak with one of our knowledgeable representatives today!
Can't find what you're looking for? We're here to help.
Please complete the form below and one of our account managers will reach out to you shortly. You can also call us locally at (602) 863-2655 or toll-free at (800) 658-5883