Showing the single result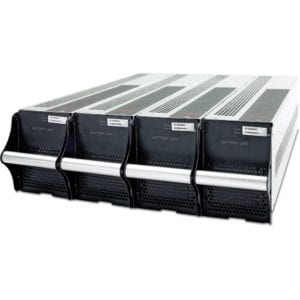 This is a four pack of SYBTU1 refurbished battery packs for the APC Symmetra PX series of UPS'. It has been replaced with brand new batteries, thoroughly tested, and packed professionally. This battery pack comes fully assembled and no battery assembly or wiring is required. APC recommends that all battery packs in a single row in your UPS be replaced simultaneously.
Can't find what you're looking for? We're here to help.
Please complete the form below and one of our account managers will reach out to you shortly. You can also call us locally at (602) 863-2655 or toll-free at (800) 658-5883