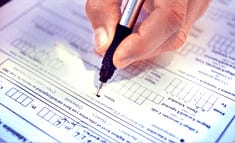 A direct quote from investor, businessman and philanthropist Warren Buffet:
"It takes 20 years to build a reputation and five minutes to ruin it.  If you think about that, you'll do things differently."
Any business surviving for decades realizes how true his observation is.  Listed below are a handful of the huge list of satisfied customers that entrust Gruber Power Services with their business.
Join our ever growing list of satisfied customers.
US, Department of Homeland Security
(All nationwide Mega-Centers)
State of Arizona
(Statewide Contract)
Maricopa County
(Countywide Contract)
City of Tempe
(Citywide Contract)
City of Issaqua
(Citywide Contract)
Northrop Grumman
US Army - Fort Hauchuca
63% of Major Las Vegas Casino Businesses
California Department of Transportation
Banner Health