Showing the single result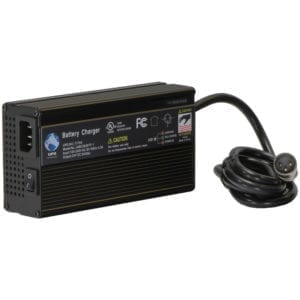 This 24 Volt 5 Amp battery charger comes with an XLR connection with a fan to prevent overheating.
Suitable for use on two 12V Sealed Lead-Acid Batteries connected in series over 15 Amp Hour (AH) or higher. Typical applications include electric scooters, mobility scooters, and power chairs equipped with an off board charging female XLR socket.
Can't find what you're looking for? We're here to help.
Please complete the form below and one of our account managers will reach out to you shortly. You can also call us locally at (602) 863-2655 or toll-free at (800) 658-5883