Gruber Power Services offers a state-of-the-art repair facility staffed with experienced service technicians trained on the repair and service of a broad range of power protection equipment, component level repair services for modules or sub-assemblies, UPS fan repair and rebuilding, and UPS battery pack reconditioning.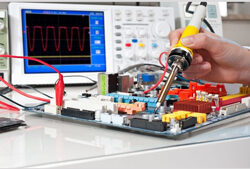 Our tenured in-house UPS Service Engineers are capable of component level repair, maintaining our spare parts, and providing depot service.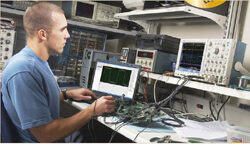 Our fully equipped service areas include state-of-the-art test equipment, and entire UPS "test-beds" for thorough testing and more complex repairs.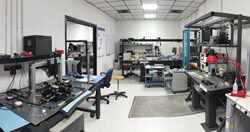 We maintain one of the largest UPS parts inventories in the USA representing a variety of brands. We supply other service organizations across the USA with parts and board level repair.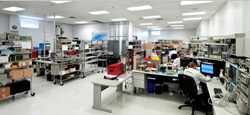 Our in-house service activity provides us a highly trained pool of technical resources, many of which migrate into Field Service upon completion of an extensive training period.
Included in our Deport Service Program
Auto-Notify Service Program
Extended UPS Warranties Available
We also stock many styles, brands, and types of refurbished UPS and power protection equipment available for immediate sale.
Service on smaller UPS's and other power protection equipment may be more cost effective on a "Depot Repair" basis. When combined with our Auto-Notify Service Program™, we take all the guesswork out of your small equipment maintenance program.
In the Power Conditioning service industry, a select few companies have the advanced skills required for component level troubleshooting and repair. Service is generally "module swapping".
Gruber Power technical capabilities include both component level repairs and when expedient, the traditional module swapping approach in the field.
Our Depot Repair Service group provides module and sub-assembly repair for many other independent UPS service organizations.
To get your UPS repaired, give us a call and speak with an account manager today!
We are Available - 24 hours a day - 7 days a week
365 days a year.
Phoenix, AZ Metropolitan Area
Monday - Friday (7AM to 5PM) MST
602.863.2655
Toll Free - Monday - Friday (7AM to 5PM) MST
800.658.5883
(Toll Free - After Hours)
888.404.6997